Keeping up with my moniker of Queen of Reality TV(-watching), when asked for my topic of choice for EV. Loves, there really was only one front-runner…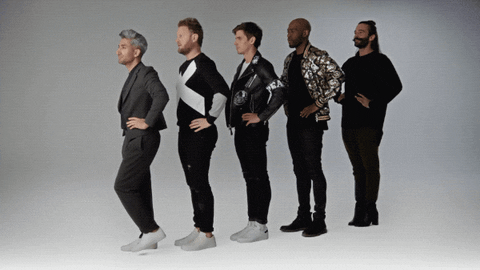 If you've heard the phrases 'Serving you lewks', 'Get it, henny' or (and I stress that the number of 'A's in the following is very, very important) 'Yaaaaaaas queen' reverberating around Colmore Row as of late, it's probably because I binge-watched all the episodes of Netflix's Queer Eye in a month and I cannot stop talking about it. Long story short, I'm *obsessed*.
For anyone unfamiliar with the series, let me introduce you to the Fab Five: the exuberant, beautiful, supportive bunch of besties that we all long to be part of. The group is made up of the kind-souled Karamo Brown; Mancunian Tan France; Jonathan 'Jazz-Hands' Van Ness; unsung-hero Bobby Berk; and the hottest-totty around Antoni Porowski. The quintet spends a few days at a time revolutionising the life of someone who has lost their mojo, giving them a sensitive-but-stern nudge in the right direction to get back to feeling their best.
The format is dependable: each episode, Tan French-tucks everything within an inch of its life while Antoni makes a salad. Elsewhere, Karamo has a heartfelt discussion in a café immediately before embarking on a HIIT-gym class, before Jonathan teaches the basic principles of washing one's face. All the while, Bobby's in the background rebuilding an entire five-bed detached house from scratch in half as many days.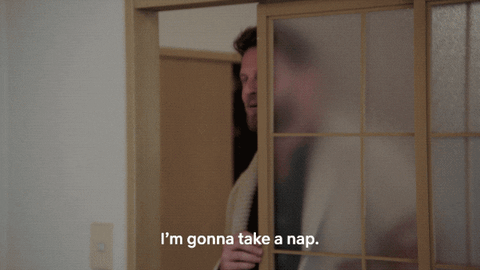 I hear you. This doesn't sound great. It has all the trappings of yet another superficial reality show, where aesthetics are everything and the outdated stereotypes we've fought hard to distance ourselves from prevail. But trust me when I say that it is not what it seems…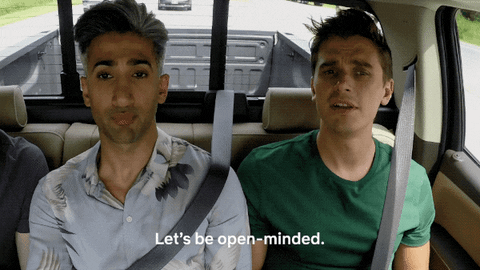 Each episode is a deep-dive into the importance of identity, relationships, support networks, and confidence, giving meaningful substance to the Millennial buzzword 'self-care'… still don't believe me?
There are countless examples of this each episode, but my favourites almost always come from JVN. The appointed 'grooming expert', Jonathan's realm spans everything from mani-pedis and face-masks to hair styling and cuts. But while he works his magic, trimming beards and blow-drying hair, it's the heartfelt advice he gives while they're in the chair that make the greatest difference. From sharing his own family's grief and memories of being bullied in high-school, through to his journey of coming out, Jonathan's empathy, compassion and relatability translates across an expanse of experiences, and as the viewer, we watch as people visibly relax, reflect, and rise as a result. When they see themselves in the mirror for the first time after, the thing that they see their face in a whole new light, almost irrespective of the tousled hair that frames it.
Throughout the show, it is this combination of being both physically and mentally cared for that makes the lasting change. When Bobby puts a lick of paint on the wall, buys a new coffee table and lays down a rug, it transforms a holding-space into a home. As Tan trades in their jorts for chinos, he shows them that they can – and deserve to – have luxury and comfort. Antoni's step-by-step tutorials of how to put flavours together give them tools to provide for those around them, while placing a pride in the process that makes them want to throw on an apron. And, last but not least, Karamo's off-the-wall tasks, peppered with affirmations of "You can do this!", presents them with physical manifestations of their psychological barriers that they can literally overcome.
Now, don't @ me with your cries of "It's not that deep" because… well, it most definitely is. What on paper presents as a hollow "If you were pretty, you wouldn't be sad" show, instead demonstrates that beauty lies within all of us. It tells us, episode after episode, that we are enough. The biggest takeaway is always that 'beautiful' is a feeling, not a look.
Crucially, what these five men teach us is that our differences should be celebrated, there is more that binds us than separates us, and the most important lesson you can learn is self-love.
Now, if that isn't worth a Netflix binge tonight, then I honestly don't know what is, henny.