It's January! A month of new beginnings, short-lived gym memberships (we kinda get you Equinox, but…) and wellness resolutions. January, of course, also marks the return of Dry January – an abstinence challenge which has only grown in popularity over the past few years. With more choice in alcohol-free alternatives than ever before, we surveyed TeamEV for their fave NOLO picks.
ZAG ICE
The latest offering from our client ZAG Drinks is ZAG ICE: a zesty blend of citrus and grapefruit with top notes of juniper and black tea.
"It's so hard to find an alcohol-free drink that feels 'adult' and isn't full of sugar. ZAG ICE is a drink consciously created for adults and has a refreshing refined flavour; meaning you won't feel left out whilst socialising this Dry Jan." – Hattie
ZAG ORIGINAL
A firm favourite in the EV. office; ZAG is a unique blend of kombucha, green tea, lemon, lime and mint.
"It's safe to say I'm obsessed with ZAG. I'm rarely seen in the EV. office without a can of it in my hand – it's refreshing, flavoursome, but light enough to be drank in quantity!" – Matilda
FUL
A sparkling spirulina drink that is packed full of protein and antioxidants. Did we mention it's bright blue too?
"Spirulina is a notoriously hard supplement to take, due to its strange earthy taste. FUL contains all of the energising goodness of the acclaimed algae sans icky taste. I recommend White Peach." – George
TRIP CBD
A light sparkling drink infused with 15mg of CBD and less than 15kcal, TRIP comes in a variety of fruity flavours.
"One of my New Years Resolutions is to try and cut down on my alcohol intake and to start taking my health seriously! I've been taking CBD for a couple of years now and TRIP is the perfect way to get my daily dose." – Holly
TENZING
A blend of green coffee, vitamin C and electrolytes, TENZING is an all-natural energy drink.
"A perfect way to get an alcohol-free natural boost for a January night out without the sugar rush and paragraph of ingredients that comes with your Red Bull's and Monster's." – George
SEEDLIP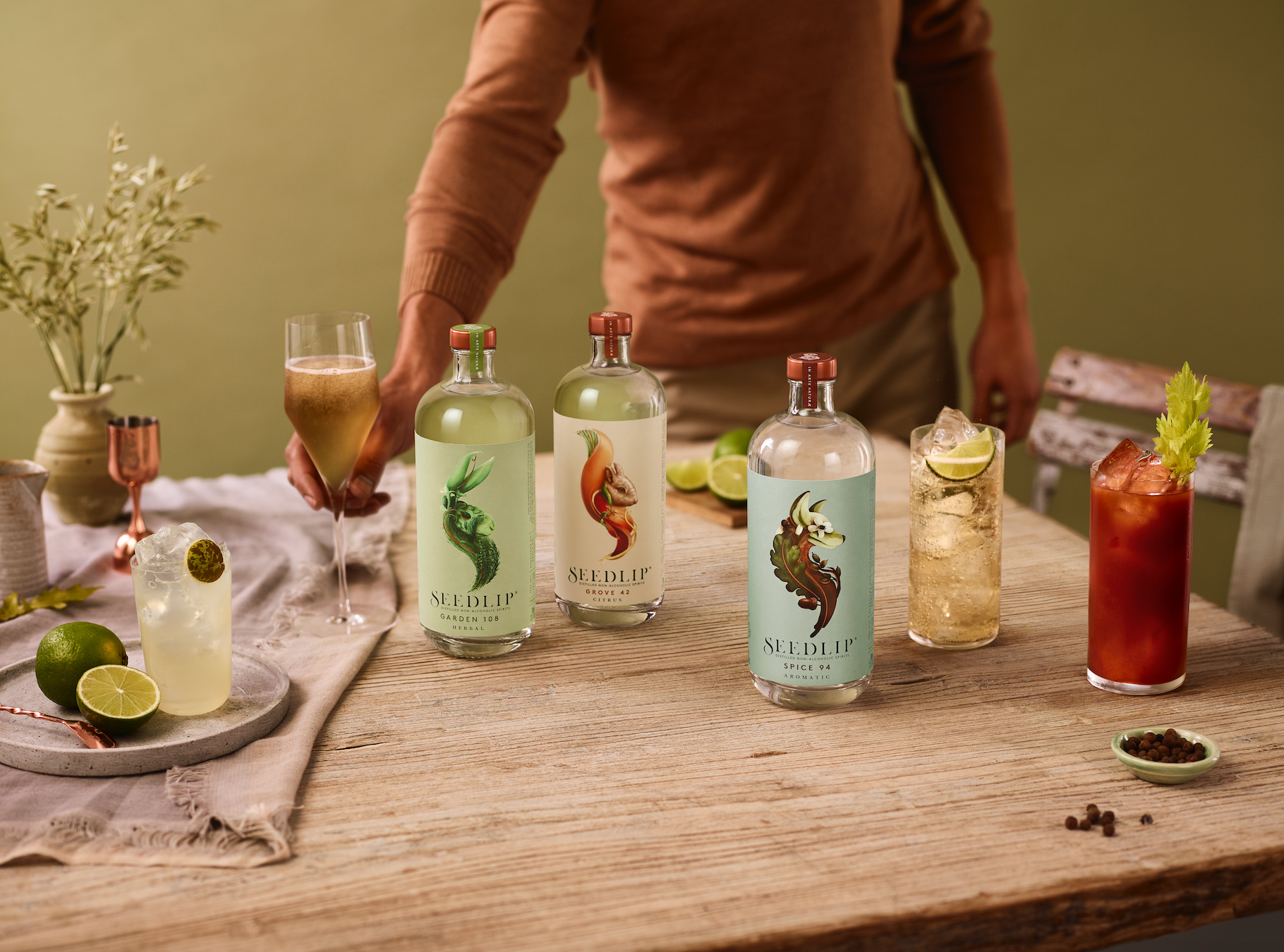 Original botanical distilled alcohol-free spirits with all natural ingredients.
"Finding a decent alternative to spirits can be hard. Seedlip provides the solution – a range of refreshing botanical spirits created for mixing." – Holly